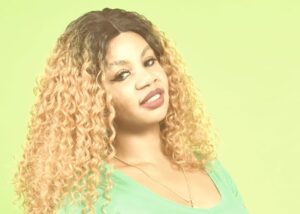 PROFILE OF EUNICE UKWUANI
Eunice Ukwuani is the President and Founder of Princess Eunice Ukwuani Foundation (PEUF), she is a Graduate of Law and Psychology from the prestigious Long Island University where she obtained her first degree. She went further to Pace University for her Graduate School and also obtained a degree on Public Administration. She has worked with so many Nigerian Diplomats at the Consulate General of Nigeria New York. She worked with Dr, Christopher Nwanoro, a former Head Trade and Investment at Nigeria Mission in New York as His Personal Assistant from 2012 till he was reassigned to Nigeria Mission in New Delhi India, where she gained so many experiences in Diplomacy and Globalization. Due to her zeal to serve humanity, she did her internship at the NYU Hospital. She has worked in so many Local and International Organisations with United Nations Consultative Status which includes; Lotus Initiative for the Blind (LIB), UCT International Cultural Development Inc, and Smarter Lives-Diligent Care for Creative Intelligence. She has modelled for many high fashion clothes and has appeared in Music Video of rapper 50 Cent and Ying Yang.
Her passion to help the needy and the less privilege especially the girl child started when she was in elementary school when she always goes out of her way to help her friends with her lunch or pocket money to ensure that all of them partake in sharing her money or food even to the extent that she might go hungry to make sure other pupils are fine. She also assists some vulnerable people and the less privilege in Africa to pay their Tuition Fees and also buy Back to School packages for them especially the girl child and this led her to the establishment of PET in 2018, in order to reach a wilder and greater people through the Organisation. She is the only daughter in a family of four.
VISION
Helping the less privilege, vulnerable and the differently abled children in Nigeria and Africa in realizing their full potential through education and empowerment.
MISSION
Education of the girl child and empowerment of women and the vulnerable in the Society. To empower differently-abled people in the society through scholarship and skill acquisition programs, in other to cater for themselves, families and the society in general. To assist young people especially the girl with former education because "to train a woman is to train a nation".
Outreach to the maximum number of deprived children by bringing about sustainable changes in their lives through education.
OBJECTIVES
To promote gender equality, girl-child and the vulnerable in the Society.
Empowerment of women and differently-abled people in Nigeria, Africa and other developing countries in the world. To empower them and their families to start a small-scale business.
To engage in advocacy programmes, enlightenment, awareness, seminars, and workshop in other to educate girl child, women, differently-abled people, family members, government and the general public through print media and electronic media and other sources of information dissemination.
To cater and better the living conditions of many vulnerable like the less privileged around the world including differently-abled people. To create a financial support system in other to support and reduce the poverty rate around the world. We would create synergy with other organizations like Lotus Initiative for the Blind (LIB), National Disability Empowerment Forum (NADEF), UN Agencies and others with similar visions and objectives to better humanity.
With our wealth of experience working with top diplomats and NGOs, our dream is to help about 5000 young girls in Nigeria, Africa, and round the world to achieve their aims and objectives in other to reduce high rate of girl child involvement in drugs and human trafficking around the globe. The vision of the foundation is to also change the narrative of this girls and engage them in areas such as taking them back to school, sports and assisting them in setting up small scale businesses.
Establishment of rehabilitation centre to cater for the needs of the differently abled people and the vulnerable in Nigeria and other developing countries.
HELP THE PRINCESS EUNICE UKWUANI FOUNDATION CAUSE
Join us in our bid to make the world a better place. The change begins with you and me